SET OF THE BLOODY ARCHER
Hi this is my first suggestion i accept any crits and suggestions too.
Sorry if i have a bad english,i am nervous
.Here the set:
Bloody Bow
Desc:A bloody bow maked from the blood of the fallens warriors.
Dmg: 100-135
Number of shoots:2
Arc gap:7
Range:9
On equip:+7 ATT +5 SPD +30 HP.
Drop prob:0.9%
Bloody Quiver

Desc:A quiver that, when used, triggers a powerful arrow
Which gives off blood particles.
Dmg:300-400
Mp cost:95
Range:10
i am thinking on this arrow give the bleeding state but idk if that is possible.
Drop prob:0.6%
Armor of Blood

Desc:This armor has the ability to anger your bearer.
On equip:+20 DEF +10 DEX +50 HP
Drop prob:0.7%
Ring of petrified blood
Desc:A ring of a forgotten time with petrified blood in the top
On equip:+6 DEF +5 SPD +10 VIT +60 HP
Drop prob:0.8%
Arrow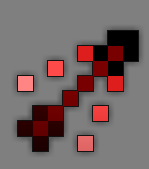 All in white bags- maybe a red one?
all drops from O4.
and thats all :